VS-77 Video Vehicle Separator
The E-Transit VS-77 Video Vehicle Separator is a best-of-breed solution that employs image processing technology to accurately detect, separate, and count vehicles as they pass through a toll lane.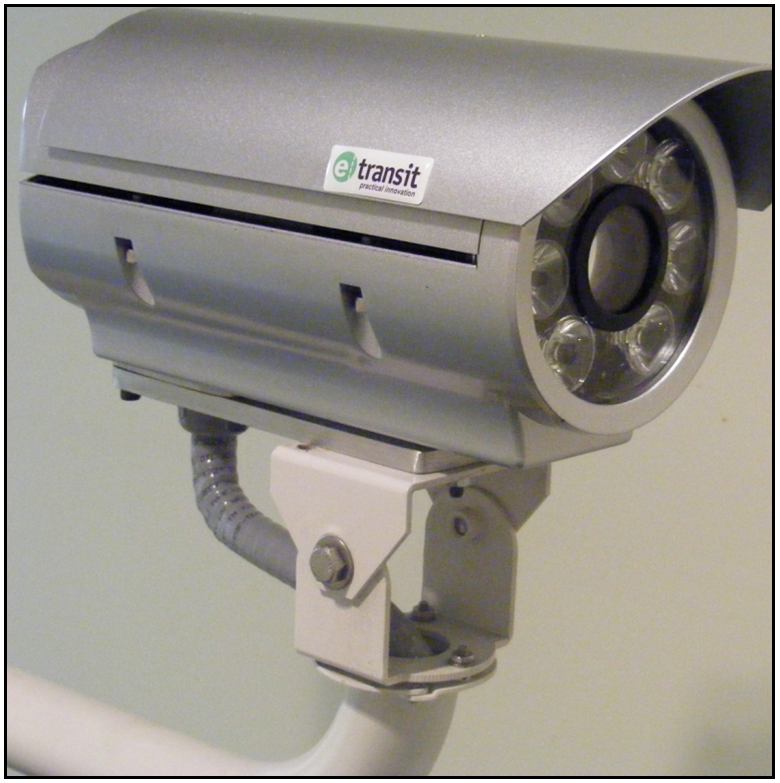 The system is a reliable, inexpensive, and easy-to-install plug-compatible replacement for costly and difficult to maintain light curtains. Like standard light curtains, it outputs continuous streaming serial data and triggers its dry-contact relays when vehicles are detected. Specialized logic allows small trailer hitches to be detected, while preventing false triggering from to snow, rain, birds, etc. The system adds powerful informational capabilities to standard vehicle detection processing. ASCII "transaction" records are automatically created for each detected vehicle. This data can be used for independent vehicle counting, revenue control, traffic analysis, etc. Vehicle detection data can be transmitted upstream in real-time, or in daily history files via standard or custom protocols and interfaces.
Additional Features:
Digital image processing technology eliminates complex multi-element transmitter/detector sensor arrays
Four (4) independent SPDT dry-contact relay outputs that activate when a vehicle is detected. Typical uses include VES triggering, illumination of signal lamps, inputs to lane controllers, etc.
Four (4) optically isolated DC inputs
Real-time serial data stream can be connected to existing vehicle profiling systems
Requires no cross-lane cabling
One-person installation and set-up
RS232, RS422, Ethernet, and wireless data connectivity
Web-page based remote diagnostics and configuration
Automatic synchronization with network time servers
Connectivity to your existing MOMS
Operating Temperature: -20 C ~ +60 C (-4 F ~ +140 F)
IP Rating: IP66
Power Requirements: 24 VAC, 50/60 Hz, 44 watts max.